Cindy Rach certainly knows something about setting goals. We started working with Cindy and her husband, Phil, in 2005. We made an interesting discovery when we ran into Cindy and Phil on a flight returning from Kona, Hawaii: we learned Cindy had just completed the Kona Ironman Triathlon, which is impressive in and of itself. Not only did she finish, but she also took fifth place in her age bracket of 65 - 69. Even more impressive was that Cindy had finished six Ironman races within the last five years.

You might think Cindy is a lifelong athlete. She is not.
Here is her story: a real-life testament to the power of setting goals and overcoming perceived limitations.


The first thing we have to ask: What got you started?
I basically came off the couch at age 52. My daughter-in-law, Amy, was sitting in the kitchen with me one day in 1999, and she said, "Hey, do you want to do the Danskin Triathlon with me?" And I said, "What's that? Do you have to shoot something?" And she said, "No, no. You swim a quarter mile. You bike 12 miles. Then you run three miles."
I thought, "I can do that."
So, I went to the pool and swam one length, and my husband, who was competitive swimmer, started laughing because I was so out of breath after just 25 yards. Then I went down to the track, made it around one time and collapsed on the grass out of breath.
And the biking: we thought a long bike ride was biking from Woodinville to Redmond on our mountain bikes, having a beer and then coming home. That was the extent of my biking experience.
I wasn't very active before my first sprint triathlon. I played a little racquetball, and I had tried a lot of things like aerobics, exercise classes or spinning, but I didn't really stick with anything. I got bored with it. But once I got into triathlon training, I liked it because the workouts were so varied.
Given what you describe as a fairly non-athletic lifestyle, what motivated you to say yes to this?
I couldn't let my daughter-in-law down. She challenged me, and it was a challenge just to finish it.
The Danskin, which is called a sprint because of the shorter distances, attracts about 3,000 women. Amy and I signed up and did it together. I actually finished ahead of her. And the next year I did it again. She couldn't do it that year because she'd just had my first grandchild.
When you finish your first triathlon, it's emotional. The Danskin is unique because a lot of first-timers start there. Not to mention it's a benefit for Susan B. Komen, so it's a very emotional race to begin with. There are a lot of breast cancer survivors who do it, so you spend half the race in tears.
I remember going to the Expo the first year. I was picking up my race packet and there were women up on stage talking. One woman said, "You have no idea how much easier it is to run without breasts." To have the courage to say that after having both breasts removed from cancer was pretty amazing and very inspiring.
After that I was hooked. I did another sprint later that summer on Mercer Island, "Escape from the Rock," and won my age group, which at the time was 50 - 55.
I really wasn't all that fast, but I was pretty consistent. I also started losing weight and dropped thirty pounds. I felt better and was having fun. And I made a lot of new friends who were all into this sport.


How did you get from a sprint to an Ironman? Even for a 20-year-old, an Ironman would be a grueling experience.
It took me a while to build up to an Ironman, which, as I'm sure you know, is a 2.4-mile swim, a 112-mile bike ride and a 26.2-mile run. Trust me, if anyone had said when I finished the Danskin, "You're going to do six Ironman races," I would have told them they were crazy. I barely finished a sprint, and they're telling me one day I'm going to do an Ironman? There was no way.
First, I progressed to the next level, the Olympic distance. Even then, I was whining after I finished three miles of a six-mile run and had to do another loop. I looked at my husband as I ran by him and said, "I can't do another loop. I just biked 24 miles." But I did it and I finished. I realized that to finish the longer distances, it was going to take some specific training and coaching.
Eventually, I increased to half-Ironman triathlons, which include a 1.2-mile swim, a 56-mile bike and a 13.1-mile run. I had a friend I was training with and we both decided it was time to do a full Ironman.
What was it like doing your first Ironman?
I was scared to death.
The race was in Canada. At the swim start, I was standing next to Sister Madonna Buder, who is 82 and the oldest woman to ever finish an Ironman. She said to me, "You look nervous." I said, "I'm really scared." In part, because I felt lot of pressure. For me to qualify for the Kona Ironman, I would have to win my age group at this race in Canada.
Then she said, "Oh, honey, don't even think about that. Just think about how lucky we are to be doing a race in this beautiful place." I thought about that, started to relax and I am sure it helped me get through the race.
What are you thinking about when you get out there?
I'm thinking of getting out of the water and onto the bike because the bike is my strength. The marathon is "just get through it." I had to walk-run that first one. I still finished under 14 hours, but just barely. The pros finish in eight to nine hours. The age-groupers are out there forever, it seems.
The swim is the toughest part of the race for me. It's like a washing machine of people and it's terrifying. I've had my goggles knocked off, gotten kicked and once, someone kept grabbing my shoulder and using me to pull themselves forward.
You work hard training for the swim, working on good form and getting as much power as you can out of your stroke. Then you get in the water and you are swimming for survival. You forget all about your form. You just get through it somehow.
Finishing my first Ironman was so emotional that I couldn't stop crying. I was so happy. I was also surprised at my finish time: 13 hours 59 minutes.
You did Ironman Canada twice, but didn't qualify for Kona?
Yes. You have to win your age group in one of the qualifying Ironman races. I did Ironman Canada two years in a row to try to qualify for Kona, but I didn't quite get there. The second time, I would have qualified, but I had three flats in that race.
What happened?
Well, I was in the lead. I had passed all the women in my age group. I was cooking on the bike, having a really good time, and all of a sudden – bang – I flatted. That happened three times.
When I had the third flat, I was close to one of my friend's coaches. He helped me change my tire and get back on the road because I was ready to quit. I was so frustrated and just sat there on the side of the road crying. I had done a whole year of training for this race and I was so disappointed. The coach said, "You're not going to quit. If I hear about you quitting…." He's shaking my shoulders looking straight into my eyes. He said, "Get on your bike, get into town (Penticton) and start that marathon!"
So, I did just that and ended up having one of my best races. I actually beat my time from the previous year. But I still didn't get to Kona. The next year I did the Ironman in Coeur d'Alene and won my age group. Finally, I had qualified for the World Championship races.

Ok, so you get to Kona and was it everything you imagined?
The first year I went to Kona was in 2009. I got sixth place in my age group, which was 60 – 64 and included women from all over the world.
Kona was about enjoying the experience, whereas Canada and Coeur d'Alene were more competitive because I needed to win those races. Kona is about wanting to enjoy every minute. You're running on a highway, it's dark, the moon is up and the wind is blowing across the ocean. The beauty is spectacular. It's unbelievably crazy when you finish that race. It's a small race, only 1,500 people compared to the usual 3,000, but at the finish line there are what feels like thousands of people, including family and friends cheering for you when you cross.
You finally get there, you finish sixth in your age group, but it wasn't enough, correct?
Right. The thing is, I didn't "podium." The top five winners in each age group get to take the podium at the end of the race. That was my reason for wanting to back to Kona again in 2011. I went back, got fifth in my age group, which was then 65 - 69, and made it to the podium. I had accomplished my goal. Crazy.
How did you manage working and maintaining a demanding training schedule?
When I was working full time in real estate, and working long hours, I still had to get my workouts in. Most of my triathlon friends now are younger and have full-time jobs. They're weekend warriors. They do their longer stuff on the weekends and one or two hours a day during the week. When the real estate market took a downturn, I wasn't working as much and decided to semi-retire. It gave me more time to train.


What drives you?
That is always the biggest question: Why do you do this? I think it's the friends and camaraderie.
I found I was pretty competitive, too. It wasn't good enough to just finish. I had to win. I knew I had that side. I grew up with two younger brothers, and they were really good athletes. It got pretty competitive in our family. Even at the dinner table, I had to eat really fast or the boys would get everything.
I don't consider myself a runner, but even when I do a marathon or half marathon, I win or at least finish in the top three. In the Seattle Half Marathon last winter, I was third out of about 60 women. I'm just amazed there are that many 60-year-old women who would run a half marathon. When you are around people like that, you tend to get motivated and inspired.
It's also about weight loss and being physically fit. Staying healthy and being able to enjoy life so much is important to me.
I'm around people who are unable to be active, like my mom and Phil's mom, who are crippled with arthritis. They inspire me to stay fit. Or, seeing physically challenged people who are doing these races, like Sarah Reinertsen, who is an above-the-knee amputee. Watching her finish an Ironman inspires you to keep going despite the hard work and pain.
Plus, when I was a kid, retirement looked so different. I remember growing up hearing stories of people saying, "Oh, he got to retire," and then a year later he died. People were dying younger because they weren't as healthy, or they had so much stress in their lives at work.
What's next?
I've done two Ironman races a year for a couple of years, so I'm taking a break this year. Now I can spend my time doing what I want to do instead of what I have to do. Yesterday, for example, I went for an 80-mile ride and just enjoyed it. I lift weights twice a week and I swim two to three times a week. Most important though is, I spend more time with my husband, grandkids and my dog.
Will you do another Ironman or are you done?
I know I'll get back into it. Ironman is addictive. I was thinking I might try to go back when I'm in the next age group, which is three years from now. I'll be in the 70 - 75 age group, and I'll be the youngest in that group, so competitively, I would have an edge. In the end, I would love to be able to do some races with my grandkids someday.
- - - - - - -
Article by Stacey Sanner, photographer and writer. She published her first book of interviews and photographs, "Keeping a Blue Light On: a Citizen's Tribute to the Seattle Police Department," in 2010. You can learn more at www.keepingabluelighton.com.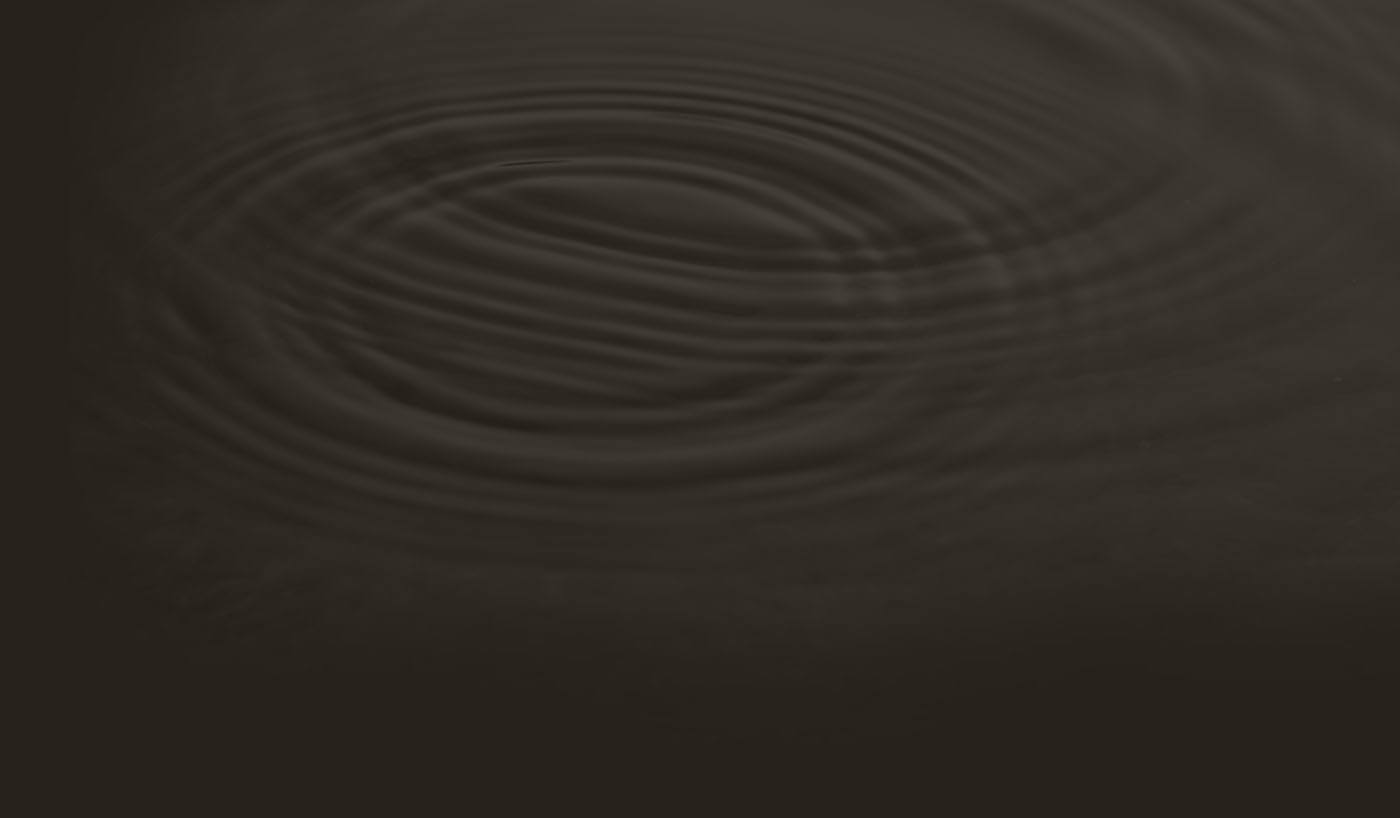 What's Your Why?
We'd love to hear your ideas of living richly and the why behind your goals. Schedule a complimentary, introductory phone call with our team.