Help Linda's Memory Live on with a PAWS Dog Adoption Suite
As many of our clients and friends know, in February of 2018, our beloved Linda McCormack lost her battle with cancer. Linda was truly family to many of us in the office – a best friend, a surrogate auntie, and a general ambassador of goodwill to everyone she met.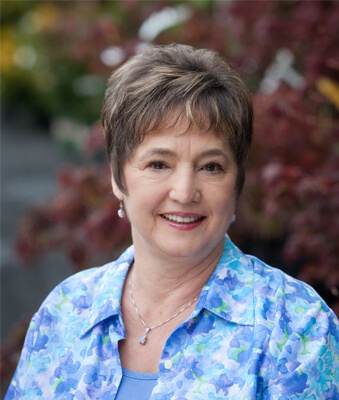 Linda also cared deeply for animals and volunteered regularly for PAWS (the Progressive Animal Welfare Society), the nationally recognized animal adoption and rehabilitation organization located here in Snohomish County.
In honor of Linda's generous spirit, CWM is partnering with PAWS to raise donations for a dog adoption suite in her name. With Linda's suite, we hope to incorporate a compassionate design, creating a home-like experience for dogs recovering from injury or neglect and waiting to be adopted.
We can't imagine a more meaningful tribute to Linda than to build a loving, warm environment for pups to put their best paws forward when meeting their forever families.
What began as one spay-and-neuter clinic has evolved into two companion animal shelters - one on PAWS' main Lynnwood campus and another in Seattle's University District - that since 1967, have helped over 100,000 homeless cats and dogs find loving homes throughout the region. Today, the shelters also continue to offer low-income spay and neuter services; reunite stray and lost pets with their guardians; and provide a safe space for sick and injured companion animals to heal before being adopted.
In addition, PAWS serves as the region's only comprehensive wildlife rehabilitation center. Over four decades, the PAWS Wildlife Center has rapidly grown to rehabilitate hundreds of thousands of wild animals - so much so, that today the existing facilities can no longer accommodate the scope and scale of care that wildlife require. In early 2020, the organization kicked off construction of the PAWS Wildlife Rehabilitation Hospital on its new 25-acre property in Snohomish, where wild animals will be able to recover in a spacious, safe, and quiet rural setting.
Thankfully for pets seeking a new home, the relocation of the wildlife rehabilitation hospital will enable PAWS to dedicate its Lynnwood campus to serve primarily as an adoption center. We know that Linda would be overjoyed to hear that the Lynnwood facility will continue to offer a safe and loving space for animals before they transition to their "forever homes." She had multiple furry rescues of her own and always had that extra loving touch for animals, both wild and domestic, in need of extra care. Linda seemed to have a homing beacon for strays, lost pets or injured wildlife and always made PAWS a priority, from fostering lost and injured animals and donating funds, to participating in the annual PAWSwalk.
Through our partnership with PAWS, we are ensuring that her generosity continues to touch this community for years to come.
PAWS' board of directors is building out its vision for the Lynnwood facility, and our CWM team remains in regular contact with organization leaders regarding opportunities for the new dog adoption suite in Linda's memory.
Generous members of the CWM Community have already given almost $78,000 of our $100,000 total fundraising goal. You can help to honor Linda by making her dog adoption suite a reality with a thoughtful contribution toward our remaining goal.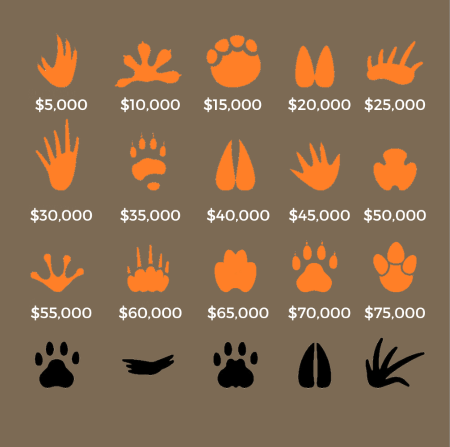 Secure donations can be made via the PAWS campaign website, which make it easy to process a contribution. If you wish to make your donation over a period of time (such as over three years), or to remain anonymous, you can specify that as well.

Please note that PAWS also accepts matching gifts and your workplace may be on the list of those who will match your contribution, helping us collectively get even closer to our goal.

We hope you can join us in honoring Linda. Please don't hesitate to reach out to the CWM team if you have additional questions.
Sincerely and with gratitude,
Shilo M. Lockett
President



The above is not a recommendation to contribute funds and no clients or friends are obligated to participate in any way.
_______________________________________________________________
All donations should be made directly to PAWS either online or by mail:
Online
You can make a donation online via this secure donation link.
By Check
Make check payable to: PAWS
Memo Line: Linda McCormack Sponsorship
Mail To: Attn: Andi Anderson
PAWS
PO Box 1037
Lynnwood, WA 98046
Join Us in Honoring Linda
Help pups put their best paws forward with a contribution to PAWS.