It's not often that you find a math teacher, turned pharmaceutical executive, turned designer, transforming your home into the vision you dreamed. But that versatile skillset and diverse background is exactly what Gail Monica Dent, MBA, credits her success to as an interior designer and owner of Provanti Designs.
Recently, we spoke with Gail – a longtime CWM client – about the ways in which her unique background has empowered her to create her own design style, how intentionality plays into such a fast-paced industry, and the importance of collaboration and building a superb team of experts to call on.
In our conversation, Gail and CWM President Shilo Lockett also shared their appreciation for offering solution-oriented, concierge services to clients and explored what it takes to remodel a home while crafting a life that fulfills you. As Gail says, "Don't be afraid to reinvent yourself into whatever you want to become."
"
Don't be afraid to reinvent yourself into whatever you want to become."
You started Provanti nearly 20 years ago. What has your journey been like and what led you to start this business?
Gail: I originally wanted to go into fashion design and move to New York, but my parents didn't want me to attend school there. Instead, I majored in Math at Colby College and taught for seven years. After taking a year off and traveling around Europe, I came back to America and attended the University of North Carolina, where I got my MBA in finance and marketing.
After earning my graduate degree, I interned with a pharmaceutical company in Indianapolis, where I was offered a full-time role at the company. They wholeheartedly believed in instilling a full understanding of the business in their employees, from sales to finance to marketing, and everything in between. Gaining that wide spectrum of expertise has been essential to building my current business.
My background in finance helps me keep track of client budgets. My previous experience in project management taught me to meet even the most pressing of deadlines. So, it's a combination of all these different skills and experiences that I feel really set me apart from others in the industry.
I appreciated working in pharma and stayed for more than a decade. But a turning point arrived when we moved to Seattle for my husband's career. At that time, he encouraged me to just do what I loved and not to be afraid to reinvent myself if I needed to.
I had always been drawn to fashion design, so decided to try pursuing my original dream. I found out pretty quickly that I was a bit aged out of the market.
Since we'd already remodeled so many homes at that point and we were continuing to build houses, I thought more about interior design – which ultimately led me to where I am today.
Shilo: That really shows your determination and resiliency, doesn't it? To have the determination to say, "Okay, that path didn't work. Let's try this a different way." It proves why you're such a great problem solver.
Gail: Part of it is problem solving, yes. But the other side of it is I would be nothing without the relationships I've built and the resources – the trades people and experts in tile, fixtures, and other building blocks of my trade – that I count on as collaborators.

This team of resources that you work with – how have you been able to gather the right individuals, and how do you decide who to work with?
Gail: There are three different teams that I work with in my company. The first one is very technical, mostly behind the scenes, who take laser measurements of my clients' homes and then translate those measurements into the CAD software I use, where I can then move things around and create computer designs of kitchens and bathrooms.
Then, during the design phase, I have valued colleagues in showrooms across our region. They include manufacturing reps, lighting experts, tile experts, plumbing experts and even smart home experts.
Finally, once I compile elements and have an idea of what the project is going to look like, my third team – selected contractors that I've carefully vetted – works on the construction of our projects. I have a checklist I go through to ensure we're compatible. Do they believe in doing business the same way I do? Do they work in the same market niche? Do they prioritize getting things done and making things happen? I like to be creative and think outside the box, so that's a must when deciding who I will bring on to my projects.
At the end of the day, it's my job and the builder's job to help clients understand the value of their project and support them in making choices to ensure the end result will meet their goals for looks and function. So, we're always weighing the different aspects of every decision we make to help guide the client through the decisions they make, too.
Shilo: Gail, your management style and the way you handle client communication really stands out to me because you have a clear understanding of what the overall vision is supposed to be. Like we do at CWM, you manage the project from start to finish. It's a huge relief for a homeowner when they have an expert like you to take care of all the different pieces. It's similar to how we operate in our business, where we have an expert on our team manage everything, so we don't add to our clients' already full plates.
Gail: I don't market myself in this way, but my clients tell me that what I provide is a "concierge service." They don't only get a new kitchen or a new living room, they also get a systemized design methodology along with design project implementation – which reduces the stress and drama around remodeling a home. This is invaluable.

Gail, how would you describe your business philosophy?
Gail: It's probably easiest to share a quick example. There have been several times where I've been working on a project, opened up a wall to find something unexpected and thought to myself, "Oh, I didn't know that was there."
These sorts of things, what I like to call a "discovery," happen more often than you might think. My philosophy is that anytime we encounter a discovery, whether that's damage behind a wall or infrastructure in the way, I get together with the contractor to come up with a solution. We brainstorm various solutions, the costs and any time delays and address the situation with the homeowner. As you mentioned, Shilo, and what I've noticed you do at CWM, is that it's much more reassuring for the client when you bring the problem and solutions as opposed to just the problem.
Shilo: I love that, Gail. You're right that as a client, it can feel stressful when you become aware of a problem but have no idea how to solve it. That's why clients hire people like you and I – to find these solutions for them. I like how you approach these obstacles with a mindset of how to fix them, not pass it on to somebody else.

We understand that one of the foundations of Provanti is a disciplined approach to design and project management. How did you develop your methodology?
Gail: It's all based in the real world. I'm fortunate to be able to draw on the expertise and skills I've built throughout my career, and my own personal experience as a homeowner who has lived through so many building and remodeling projects.
My corporate background and my degrees in mathematics and business really influence the framework and methodologies I incorporate at Provanti. I'm a planner, and you excel at a major corporation by meeting deadlines and dealing with challenges that arise.
The other thing is my husband, quite frankly, just does not like maintaining older homes. We've built six custom homes from scratch, so I learned a tremendous amount about being a homeowner through those experiences. I've personally lived through the good, the bad and the ugly as a homeowner, which I think really influences my perspectives as a designer.
I understand the different emotions homeowners go through during the building and renovation of their home. At the beginning there is so much excitement, and then it can become tiresome to continue writing checks throughout a project, speaking from personal experience. That's why I use a retainer model, which signals that both the client and I are committed to getting the project done and getting it done together. It also ensures that the homeowner knows they can call me at any time throughout the project, even toward the end, because it is included in my service. That is one of the aspects of my job I absolutely love: remaining involved with the projects, problem-solving, hearing ideas, and checking in with homeowners to see how things are going even after we've finished designing.
Shilo: Gail, it's clear that you have a passion for the quality of your projects. Other designers might just hand their design work over as construction begins but your connection to stay involved until the project is completed is fantastic. That's always our goal when working with clients; to articulate our value and make sure our clients' visions are properly executed. I can tell that's also a huge part of the work you do.
Gail: Yes, definitely. The clients I work with are drawn to Provanti's 15-step framework, which defines our exact method of working together. This transparency builds a lot of trust when working together, not to mention the fact that we get quantifiable results for our clients, and they're able to feel and see that value we provide.

Yes, it seems like you take the time to really understand your clients' needs and ideas of what success looks like. How does intentionality fit into this process?
Gail: When I begin working with a client, the first thing we start with is what they want to do. Whether it's a new kitchen or a new bathroom, it's important to first understand what they like and don't like in a kitchen or a bathroom.
I then have them put together a wish list based on what they've told me. Now, we aren't always able to turn these things into a reality due to budget constraints and other factors, but it gives me a better idea of what they're looking for in a home. I also ask my clients to pull pictures of things they like and styles they might hope for in their own remodel.
From start to finish, I'm very attentive with this process. There are so many different checkpoints, and it's very collaborative and incredibly intentional. I often have clients tell me afterward that they learned so much from this process, which is a really rewarding part of this sort of collaboration.

How would you describe your design aesthetic?
Gail: When it comes to my work, I like to think I have my own distinctive approach, which is the opposite of what I consider a "cookie-cutter designer." In other words, I don't have a specific aesthetic or a set of products that I put in all my clients' kitchens and bathrooms. I very much cater to the needs of each house and family I work with.
Whether it's specific materials or styles, I try not to duplicate designs in my creative work. I'll admit, it's pretty easy to avoid being repetitive because our industry is so fast-moving and the materials available to us are changing so rapidly. Each project is designed specifically for the client to meet their aesthetic and functional needs. That's something I really enjoy about my work.
For my projects, I like to source more American-made materials for a few reasons. First, we have far greater control over the supply chain and timelines of when we'll receive the materials. The other side of it is that American-made products tend to last longer, and we can source them from artisans, who have their own unique styles and patterns, just like me.

Are there any specific styles or trends that are "in" right now?
Gail: I like to think about it in terms of your everyday devices. For example, when you buy a cell phone or laptop, in six months there's a brand-new model, right? Antique might be a bit of an exaggeration, but the style and model you bought six months ago is no longer the newest, best one out there. It's now becoming the same with design styles and trends.
One change our industry is experiencing is with all the technology out there today. An example is that people need more USB ports to plug in their devices. Most electrical outlets I specify have built-in USB ports so homeowners can plug in their phones and other devices wherever they are. Even hairdryers are coming with USB plugs these days!
Another change over the years has been gas fireplaces, which are quickly starting to become recognized as more of an environmental issue than they used to be. That's why electric fireplaces are moving up the curve and will slowly become more commonplace in homes in the next few years.
There's currently a trend towards bigger kitchen sinks since they've become a bit of a multitasking area for prepping and cleaning. Along those same lines, the Japanese soaking tub has made a bit of a comeback recently. The newest model released this year is engineered so the hot water flows over the top of the tub into a small receiving area at the bottom, which recycles the water and keeps the water at temperature.
Shilo: That sounds absolutely incredible. I think I need one of those in my home. Are the tubs supposed to make it feel like you're out in nature?
Gail: They are, and that's actually one of the big pushes this year. It's called biophilia, which is when you bring nature into your home. It helps you become much more attuned with nature, which leads to becoming calmer and more grounded.

Gail, do you have any examples of notable projects that you enjoyed working on?
Gail: A current project that stands out is a 100-year-old house we are working on in the Montlake area of Seattle. The homeowner wants a new kitchen, pantry and an entertainment bar. We had the whole design planned out and were ready to begin contractor discussions.
During the project, the homeowner went to Paris for the weekend, and texted me photos from a pastry shop saying, "I want this light fixture and these cabinets. Let's start over." So I went back to the drawing board with my colleague vendors to find the right decorative light fixture and her desired new cabinet look.
Shilo: Well, it's such a personal thing to quite literally be in the heart of someone's home. You're doing their kitchen and you're in the most intimate space in the entire home: the bathroom. I can imagine that plays a big part in you remaining so close with some of your previous clients.
Gail: Yes, that definitely plays a big part. While designing these highly personalized projects, the client and I often become friends and continue to stay in touch. It's delightful to see their families grow up!

What are some of the awards you've received throughout your career?
Gail: Over the past four years, I've received many Best of Houzz Awards, both for design and service. I've been fortunate enough to earn more than 20 design awards in judged competitions both regionally and nationally. In 2017, I was also nationally recognized as a Top 50 Innovator by Kitchen and Bath Design News. That one took me by surprise. Those chosen as a Top 50 Innovators are not only accomplished and innovative designers, but they've also given back to their industry and community. There was recognition of my work and support of WWIN (Washington Women in Need), a Washington charity that offers financial and emotional support to women in our state.
That sounds like a great organization! Can you tell us a bit more about WWIN and how you got started working with them?
WWIN is an organization that supports women who have been abused or been in incredibly difficult circumstances, whether it's losing their families or having trouble getting back on their feet.
The organization has counselors that help women with a variety of things, such as clothing needs, everyday necessities, child support and resume writing, among many others. WWIN offers grant money, so the recipients must have a plan for what they want to do to receive the support. For example, if someone wants to go back to college and get their degree, WWIN will pay for their education.
As for how I started working with the organization, it's because I recognized that I ended up where I am today because of my background, my parents and hard work, and wanted to give back to those without the same privileges. I never encountered those difficult situations, but who's to say that it couldn't happen to me? I'm honored to support a non-profit which tackles tough life challenges and helps support women who have been in these situations. Their success stories are heartwarming.

That's amazing, Gail. Do you have any other hobbies outside of work?
Gail: I do quite a bit of mentoring with other designers, mostly because I know what they're going through. A person's career successes are based upon their cumulative experiences and what they have done with those experiences. Coming out of design school, you think, "Okay, I'll design anything. I've graduated and I'm ready to go." But what you really need are those experiences that help shape you into the designer and the person you can become. If by sharing my decades of design, business, and life experiences means I can facilitate the career of other designers – that is gratifying.
Gardening and boating are other hobbies I really enjoy outside of my work. Boating in the San Juans and going up to the Canadian Islands has always been relaxing to me. There's just something so calming and almost soothing about going out in nature and being on the water. And time spent in the garden is Zen and therapeutic for me.

When you think of living richly, what does that mean to you?
Gail: To me, living richly is simply happiness. It's being happily married and being content with where I am in life.
Between my dad serving on the Coast Guard and my multiple corporate career moves, I've lived in many places over my lifetime, which gave me the opportunity to see much of the United States and have many experiences. But now I'm grounded in Seattle; this is the longest I've ever lived anywhere. I cherish the ability to gather friends and colleagues, and to really establish a community here. In the past, I've never really had that opportunity because I was constantly on the move.
So, for me, what I have right here is what I consider living richly. It's staying in one place, building those friendships, creating my own successful company and enjoying time with my husband.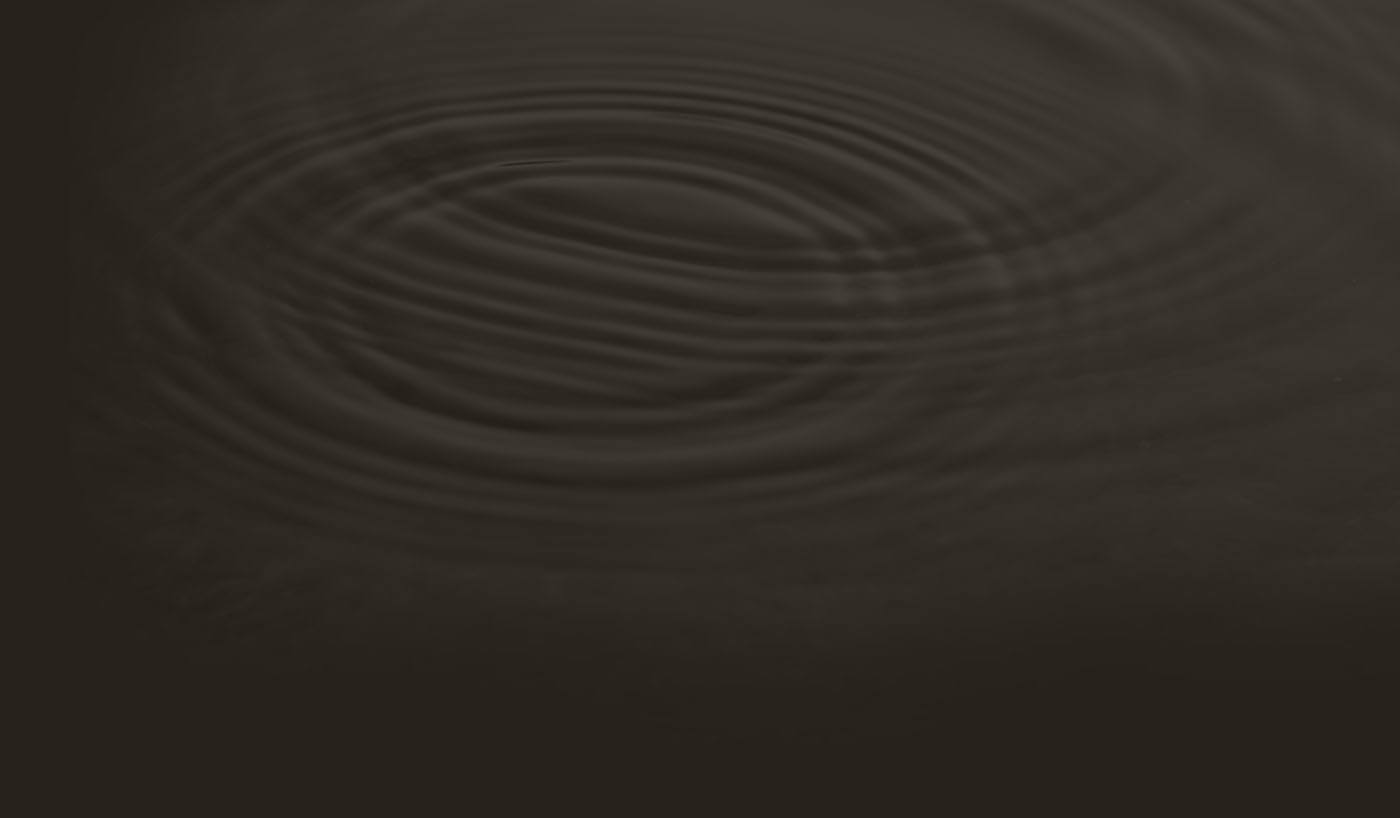 What's Your Why?
We'd love to hear your ideas of living richly and the why behind your goals. Schedule a complimentary, introductory phone call with our team.