Scenes from CWM's 2022 Great Gingerbread Build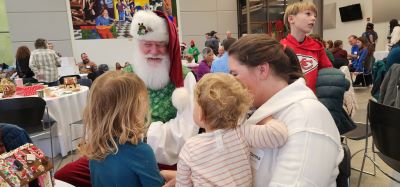 Thank you to all of the wonderful client families and friends that made for such a fun Great Gingerbread Build this past Saturday! We were so pleased to be back in person for this wonderful holiday tradition and appreciate you spending time during such a busy season to celebrate with us.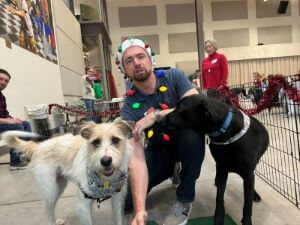 Thank you to all who donated to the PAWS campaign in memory of Linda McCormack. With the generous match from CWM, this event raised $7,505.28 for PAWS, bringing our campaign total to just under $67,000 to help build a new adoption suite at the PAWS campus in Lynnwood! We appreciate the generosity our clients and friends have shown to get us to this point. If you missed your opportunity to donate to Linda's campaign, you can still help us reach our year-end goal of $75k by clicking HERE. CWM will continue to match donations made through December 31, 2022, up to $7500!!!
Visit our Facebook page if you'd like to see more memorable moments from this year's Great Gingerbread Build!
We look forward to seeing you and your family in the New Year. Happy Holidays!

Plan Intentionally
Schedule a complimentary, no-pressure phone call with a CWM financial advisor to learn if our breadth of consulting services and purpose-driven approach aligns with your needs.