PAWSwalk 2023 - Thank You!
As a team we raised $1500 for Linda's Adoption Suite at PAWS and walked over 250 miles!

In June, the CWM team laced up our sneakers and hit the pavement for the annual Exercise Your Heart for Animals PAWSwalk. Thank you to our community of supporters who generously donated money and cheered us on from afar. With your help PAWS was able to raise $211,409!
We also added an extra layer of fun and fitness with our Bingo Challenge! We've managed to cross off four bingo challenges and are keeping this going for the rest of the year! Help us get a bingo card blackout by donating to Linda's Campaign and telling us which Bingo Challenge we should tackle next! And check out our Facebook page to see the challenges we've completed.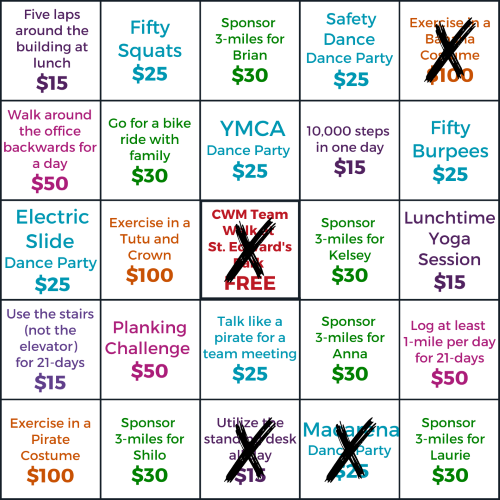 CWM's partnership with PAWS began in 2018 when our beloved friend and coworker Linda McCormack passed away. Linda had a huge heart for animals and volunteered with PAWS regularly. To honor Linda's memory, CWM launched a campaign to raise $100k for PAWS. As of July 2023 we have raised $77,657 towards that goal. Read more about Linda and the campaign here.
Plan Intentionally
Schedule a complimentary, no-pressure phone call with a CWM financial advisor to learn if our breadth of consulting services and purpose-driven approach aligns with your needs.