Let's Get Quizzical
Reserve Your Seat
A CWM IMPACT Club exclusive event.
Event is by invitation only. Advanced reservations are required. Seating is limited. Guests must be 21 years of age or older.
Prost! Join the CWM Team for a night of brews, brats, and brains in an Oktoberfest-styled team trivia.
Whether you know a little about a lot, a lot about a little, or just enjoy a Bavarian pretzel, you're guaranteed to have a gute zeit!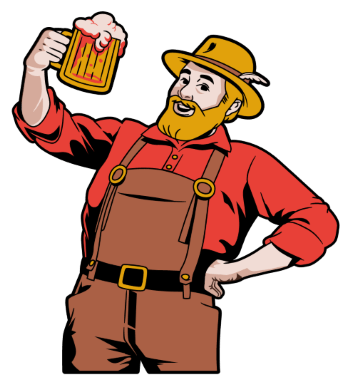 Trivia teams will be comprised of six people plus a CWM Team Member. Be sure to add your request for other guests you'd like on your trivia team during your registration process. (Guests on the same registration will automatically be put on the same team. We will make best efforts but cannot guarantee all team placement requests.)
Don't have enough people for a team of six? We'll make sure you're on a team with wonderful people for a run at trivia glory, or at the very least an enjoyable evening!
Not a trivia fanatic? No problem! Trivia rounds can range across a wide variety of topics. Our Trivia Guru, Jeff Horton, keeps it a fun and friendly competition no matter how much random knowledge you possess!
*CWM offers exclusive IMPACT Club social events to relax and connect with other interesting, successful CWM clients while enjoying concerts, wine tasting and more. These invitation-only events are typically available to clients with more than $1.25 million in their CWM-managed portfolios – purely for fun and to say "thank you" for your business and partnership. There is no cost or obligation to attend.