Shelf Indulgence: Too Many Books!
Welcome to another edition of CWM's Shelf Indulgence! Spring is here and I'm reveling in the extra daylight in the evenings, looking forward to the warm days of summer when I can sit in the sunshine with a book and iced tea.

If you're reading this, you probably already know that one of the ways members of the team (myself included) live richly is by living vicariously through characters in books. Normally I would read a book, get really excited about it, and then tell the entire team about (example: Devolution by Max Brooks). Recently however, my reading has been sporadic and I haven't found a book that I just had to talk about. Full disclosure: the priority of my free time has shifted from reading to running as I gear up for marathon training this summer. The first piece of good news is that there is a book about marathon training called Hansons Marathon Method. The second piece of good news is that I am not reviewing that book. The third piece of good news is that I have been eking out some time to read an interesting and eclectic variety of books. Amongst all the books I have picked up and put down over the last few months there might just be one you can add to your reading list.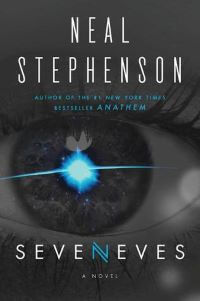 Seveneves by Neal Stephenson (local author)
Three things you should know before picking up this book: #1) it is 880 pages long, #2) I didn't finish it, and #3) it's a science fiction book that is very heavy on the science. Most of the setting for this book is on the ISS (or Izzy as she is colloquially called) and takes place in the immediate aftermath of Earth's moon breaking into seven distinct pieces. Scientists on Earth determine humanity has about two years before the moon breaks into small enough pieces that it will crash into Earth, thereby obliterating everything on the surface. What I liked about this book is that the "science" was interwoven with the human dilemma of survival. I didn't finish this book because the library wouldn't let me keep renewing it and there is a point in the story when it jumps ahead 5,000 years and I didn't have the emotional wherewithal to be introduced to new characters. Maybe I will go back to finish it one day, but not yet.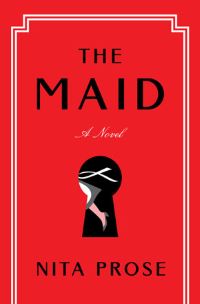 The main character of this charming mystery novel is Molly Gray, a neurodivergent housekeeper at a very posh hotel, who stumbles across the dead body of a VIP guest in one of the rooms she cleans. The book follows Molly throughout the week as she goes from witness to murder suspect to eventual hero. Personally, I enjoyed this story because I have worked in hotels and enjoyed the manner in which each character and their role was written. This book is a delightfully quick read with a fun cast of characters and best of all I was surprised by the "whodunnit" of the story.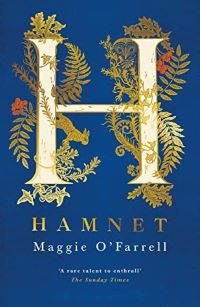 Hamnet – A Novel of the Plague by Maggie O'Farrell
Over the course of the past two years, I read a lot of outstanding fiction books about pandemics (if you'd like that list email me and I will happily share), but this one was the by far the most gorgeously written. The story unspools itself by lyrically transitioning between a day in the life of eleven year-old Hamnet, who is urgently searching for someone to help his twin sister who has suddenly fallen ill, and the meeting and courtship of his parents fifteen years previously. At its core, this story is about Hamnet's mother, her husband, and their shared but isolated grief over the death of their son. It is also the origin story for the greatest play ever written and one in which I had to shelve some of my preconceived notions in order to fully enjoy this book. If you read this novel, I suggest you read the Author's Note at the end of the book before reading the story. It will be helpful to put in context the era and the characters. This was a book that haunted me for many weeks after I read the last page.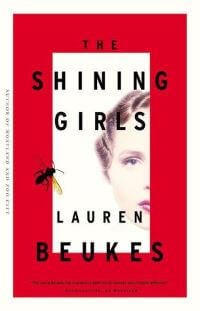 The Shining Girls by Lauren Beukes
This is a book about a time-traveling serial killer. It is creepy, chilling and a great mystery/suspense novel. Lauren Beukes has become one of my new-to-me favorite authors to read because of this book. And I am deliberately not saying anything else because I don't want to spoil the delightfulness of this book. The Shining Girls has been turned into a TV show and will be debuting on AppleTV+ in late April (and I really hope they do the story justice).
This is Big – How the Founder of Weight Watchers Changed the World (and Me) by Marisa Meltzer
The last book on this list is part memoir, part biography, and part social history. The idea for what ultimately became this book came when the author stumbled across Jean Nidetch's 2015 obituary. Jean was a traditional mid-20th century housewife from Queens who weighed 214 pounds when she began her weight loss journey that ultimately sparked an international weight loss empire and catapulted her to fame, fortune and eventual obscurity. As the chapters flip between the author's experience and the life of Jean, the reader can draw parallels between the two women and struggles they encounter as they move through the world as overweight and formerly overweight people. This is the only book on today's list that I enjoyed as an audiobook and runs slightly over 8 hours, as narrated by the author.
As is usual for me, I have a stack of books on my nightstand waiting to be opened and enjoyed. Hopefully amongst all of those will be a gem I can't stop raving about and will share with you next time. I'm looking forward to reading Jasper Fforde's latest novel The Constant Rabbit and just finished reading Liane Moriarty's Apples Never Fall (very entertaining and I was not expecting it to end the way it did and just like her other bestsellers will probably made into a TV show). I am also eagerly awaiting the next Armand Gamache mystery novel by Louise Penny, but according to her social media it will be months before it's finished. Oh well. In the meantime, I'll keep racking up the miles and the audiobooks, combining two of my favorite pastimes. If you have any book recommendations you'd like to share tag Comprehensive Wealth Management on your favorite social media platform and let us know what you're reading!

Plan Intentionally
Schedule a complimentary, no-pressure phone call with a CWM financial advisor to learn if our breadth of consulting services and purpose-driven approach aligns with your needs.