Shelf Indulgence: The Invisible Life of Addie LaRue
If you had one wish, what would you wish? Would you wish to be the richest person in the world? Discover the cure for cancer? Compose a symphony of such splendor the audience weeps to listen? Or would you just wish to live and learn and love? Forever. What price would you be willing to pay for this wish?

Born in 1691 in a small village in France; Adeline (Addie) LaRue was the only child of a woodcarver and his wife. Yearning for a life beyond the limits of her town and its confining attitudes, she's encouraged to be an artist and dreamer by her father, while her mother simply wants her to marry and have children. As Adeline grows, she prays for the opportunity to leave her village behind and experience the world. When at 23 she is betrothed to a neighbor, Addie begins to pray to every god she knows of, except the gods who come after dark, who she's been warned ask too much in return.
On the day of her wedding, Addie flees to the woods and prays for escape. She prays for the opportunity to live and experience life and not be beholden to anyone. She prays so fervently she does not realize that night has fallen and the only god to answer is the god of darkness. This god makes a deal with Adeline. She will live for as long as she desires to be alive. She will be free and not beholden to anyone, and when she is finished living she will give the god of darkness her soul. The deal is sealed with blood and a kiss and Adeline is free to live.
However, the god of darkness has a sense of humor. While Addie is beholden to no one, she cannot leave a mark on the world and is instantly forgotten by everyone she meets. She is unable to write. To draw. To say her name. She is invisible.
Three hundred years pass. Addie lives history and she finds ways to make an impression. She uses her curse to work as a resistance fighter in world wars. While unable to leave a tangible mark on the world, she discovers she can be a mysterious muse for artists and musicians.
Three hundred years and no one remembers her. Until one day, someone does. What unfolds is a not-quite love story of two people finally and for the first time being seen and accepted for who they are.
The Invisible Life of Addie LaRue by V.E. Schwab, was a book I could not put down. As with every good book I didn't want it to end. When I did come to the last page (sooner than I wanted to), I felt that while there was more story to tell, the ending was captured perfectly. "Addie LaRue" is full of heart, joy, and humanity. It is magical and lyrical; romantic without being a romance. The story asks the reader to consider how the choices a person makes affects the people and the world around them. Ultimately it asks, what do you sacrifice and what/who do you live for?
Dear Readers: we are always on the lookout for the next amazing read (especially with Summer vacation approaching). If you have a book recommendation you would like to share or would like to discuss The Invisible Life of Addie LaRue visit us on our Facebook page.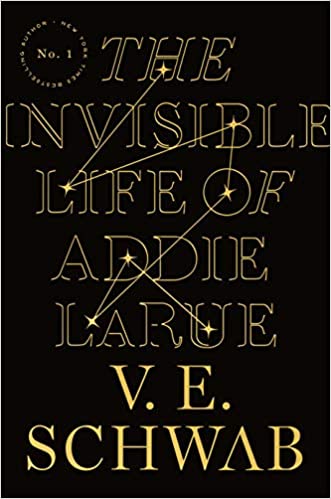 Plan Intentionally
Schedule a complimentary, no-pressure phone call with a CWM financial advisor to learn if our breadth of consulting services and purpose-driven approach aligns with your needs.