Linda's PAWS Adoption Suite Campaign Update
We'd like to share an important update on PAWS' plans for it's expanded wildlife rehabilitation and pet adoption facilities, based on new information we've received from the organization.

CWM remains incredibly grateful for contributions made to PAWS to help fund a dog adoption suite in memory of our beloved Linda McCormack. Thanks to the generosity of donors, we have collectively raised more than $45,000 since the start of our fundraising campaign and we couldn't have done this without our amazing CWM community.

Just as the COVID-19 pandemic has affected many other construction and fundraising initiatives, it has also impacted PAWS' original plans for the new campus. Based on many factors, the organization's board has determined that the best path forward is to focus on constructing the wildlife portion of the project, the PAWS Wildlife Rehabilitation Hospital in Snohomish, which means that pet adoption services will remain in Lynnwood.
The great news is that PAWS plans to dedicate its Lynnwood space to serve primarily as an adoption center. While this is a shift from their original goal to relocate all of PAWS to Snohomish, we are pleased that wild animals will be able to recover in a quiet rural setting, while adoptable animals will stay within easier reach of the neighborhoods and bus routes shared by employees, volunteers and adopting families.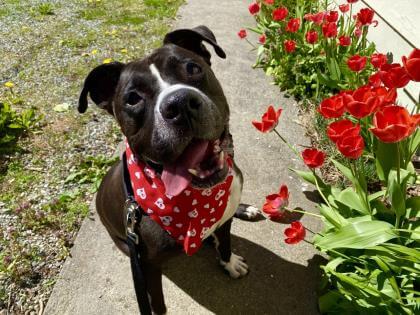 As PAWS' board continues to build out its vision for the Lynnwood facility, we are in regular contact with organization leaders regarding opportunities for a new dog adoption suite in Linda's memory and will share updates as we know more.
We also know that Linda would be overjoyed to hear that the Lynnwood facility will continue to offer a safe and loving space for animals before they transition to their "forever homes." She had multiple furry rescues of her own and always had that extra loving touch for animals, both wild and domestic, in need of extra care. Linda seemed to have a homing beacon for strays, lost pets or injured wildlife and always made PAWS a priority, from fostering lost or injured animals and donating funds, to participating in the annual PAWSwalk.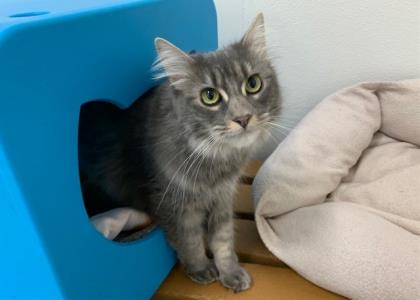 The change in the scope of this project allows us more time to work towards our goal, and we will continue to encourage secure donations via Linda's PAWS campaign page. We again thank you for your generosity and partnership, ask that you consider keeping PAWS and Linda's campaign on your list of charitable organizations, and warmly invite you to reach out to us or connect directly with Andi Price, Director of Philanthropy at PAWS with questions or to discuss these updates in more detail at or 425-772-8271.
_____________________________________________________________________
You can help cats, dogs, and wild animals get the critical care they need to go home and thrive. Join the CWM Team May 23rd – June 12th and Exercise Your Heart for Animals in the 2021 Virtual PAWSwalk! This year's event includes a $1 matching contribution for every mile walked (up 20,000 miles) along with a youth challenge. Each week during the 21-day event, young animal advocates can complete PAWSwalk wellness challenges. For each youth challenge completed, a generous sponsor will donate $5 to help the animals at PAWS.
Plan Intentionally
Schedule a complimentary, no-pressure phone call with a CWM financial advisor to learn if our breadth of consulting services and purpose-driven approach aligns with your needs.