Join the CWM Team for the PAWSwalk!
Bring your furry friends and get some exercise for a good cause during this year's PAWSwalk!

Join the CWM Team as we support PAWS in their annual Exercise Your Heart for Animals PAWSwalk. This year PAWS is returning with the super popular 21-day virtual event. For every mile you walk, run, hike, skip, or stroll from June 4-24, you'll earn $1 for the animals at PAWS! This generous match up to $20,000 is courtesy of Veterinary Specialty Center of Seattle. Participants are also welcome to raise additional funds, but the way you participate is up to you.
You can register as an individual, create your own team, or join the CWM Team – we'd be delighted to have you walk with us!
For an extra layer of fun and fitness follow the CWM Team on Facebook to sponsor fun challenges on our PAWSwalk Bingo Card and see the results of our efforts!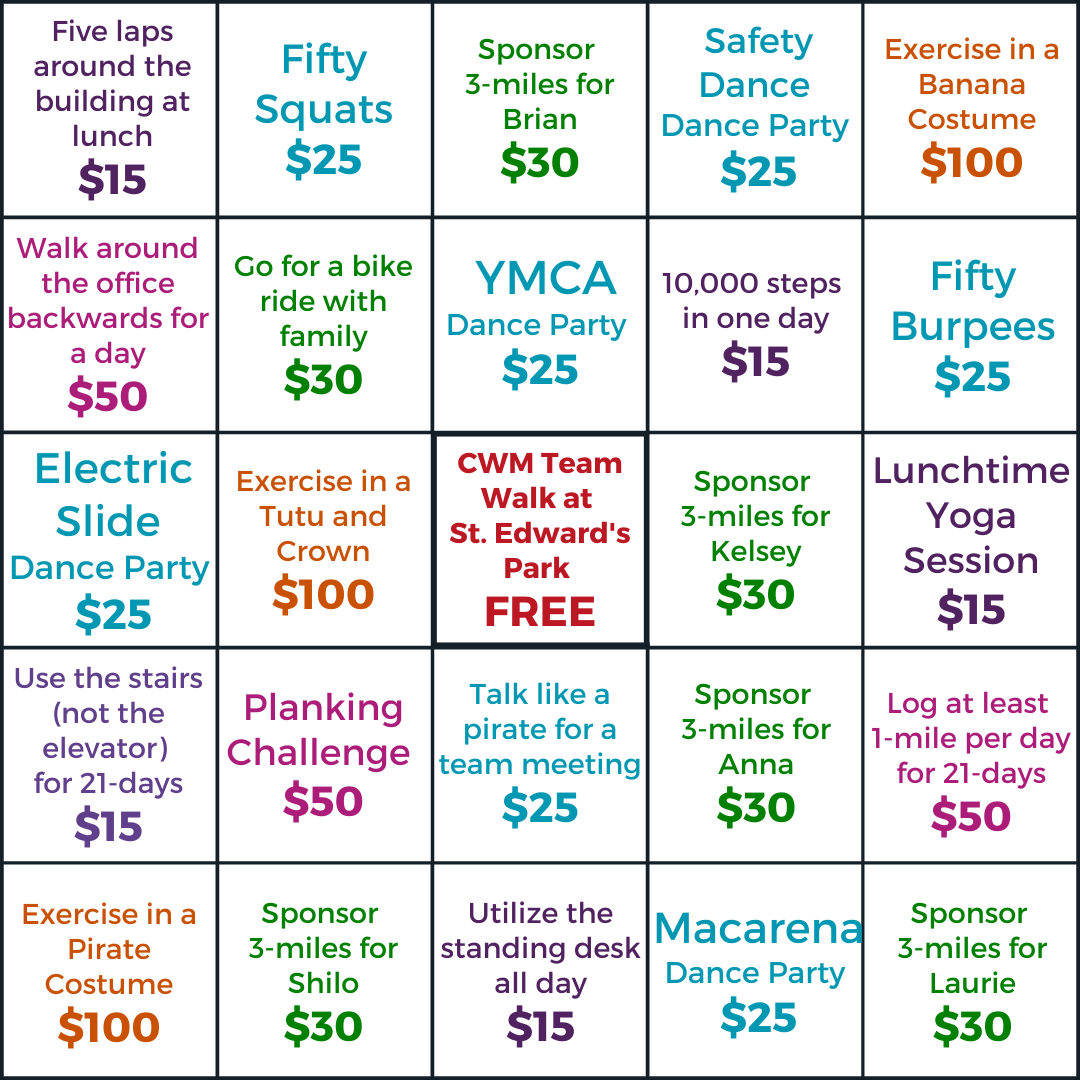 If you register as part of the CWM Team be sure to mark your calendars for Saturday, June 24th and join us at 10am at Saint Edward State Park for a nature walk to celebrate the PAWSwalk finale!
CWM's partnership with PAWS began in 2018 when our beloved friend and coworker Linda McCormack passed away. Linda had a huge heart for animals and volunteered with PAWS regularly. To honor Linda's memory, CWM launched a campaign to raise $100K for PAWS. As of May 2023, we have raised $75,766 of that goal. Read more about Linda and the campaign here.
You can register for the PAWSwalk here. Registration is $35, or $25 for kids 16 and younger, and comes with an official PAWSwalk t-shirt and pet bandana. We look forward to walking/biking/hiking/dancing with you in June!
Plan Intentionally
Schedule a complimentary, no-pressure phone call with a CWM financial advisor to learn if our breadth of consulting services and purpose-driven approach aligns with your needs.