As we embark on a new year, the CWM team sees 2021 as an optimal time to take a moment and reflect on years past - not only applying a bird's eye view to the tumultuous year that was 2020, but also turning the mirror on ourselves to ponder: What do I know now that I wish I had known earlier in life?

Unsurprisingly, because our team members share a passion for goal setting and planning ahead, the responses rarely centered on advice that would have drastically altered the outcomes of any major life decisions. That said, who doesn't wish they had planned for a trip to Italy in 2019 instead of 2020?
We decided to tap into some of our partners to hear their thoughts on the same question. Read on to hear their thoughts, and feel free to reach out to us to share your response, as well.
Q: If you could travel back in time and talk to your younger self, what advice would you share?

Brent Hagen, CPA, CGMA: Set aside time to invest in relationships. The most important relationships you will have are with your loved ones – immediate and extended family in my case. It's so easy to say "yes" to everyone else to the detriment of investing time developing family relationships. I have six kids (most are grown and out of the house now) and when you are so focused on juggling work, kids' activities, and all the other commitments that come with parenting and running a business, it is easy to see time slip away. You never get it back.
In retrospect I now realize that it really is just a moment in time that you get to have your kids around you every day. Even when they aren't living under your roof, make an effort to continue connecting and growing those family relationships. Besides family, find those people that you like, trust and respect. Let them know how you feel about them and invest time in those relationships, too.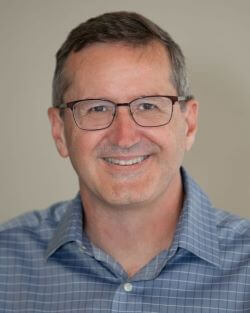 Brent Hagen, CPA, CGMA, The Hagen Firm PLLC

Rick Foster, CPA: I would tell myself to learn how to speak a foreign language and play a musical instrument. Speaking another language makes it easier to travel to different places and relax while you're there. It also makes you a very valuable commodity in the workplace. For example, learning Spanish likely would have opened up a lot of potential doors for me. But it doesn't necessarily have to be Spanish— knowing any foreign language can be beneficial.
I've recently begun taking banjo lessons and have also taken a few Spanish classes at home, but I wish I had committed to these skills earlier in life.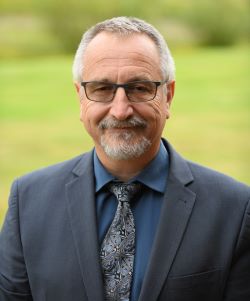 Rick Foster, CPA, EFG CPAs PLLC

Pam Yi, CPA: If I could go back to the time when I was first working in my chosen career field, accounting, I would tell myself to invest more in employer-related retirement plans, such as 401(k)s. When I was younger, I just wasn't as concerned with focusing on my future retirement, as it was in the distant future at that time. Although I was busy with a new career, it would have been good to educate myself more in this area and learn to live on less and contribute more, and to realize the long-term benefits of doing this.
Having said that, I truly believe there is a balance in that we should hold our hands open in regards to our money, and be willing to give to help others—thus, not simply looking out for ourselves, but also helping those in need around us.
On a separate note, I would also advise myself to take more risks and endeavor to do more fun activities in life.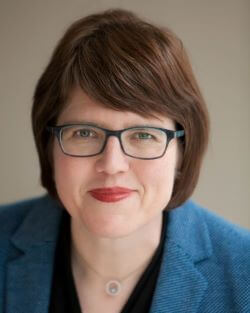 Pam Yi, CPA, The Hagen Firm PLLC

Shane Kidwell: I would remind my younger self that it's more important to capitalize on gains that will better serve your long-term goals, rather than focusing on capturing every single market upside. Part of this approach is knowing when to walk away, collect your market earnings, and move on to the next endeavor. For example, you may not want to sell or refinance your house because you think it may be valued for more in the future. But by not moving forward when the time is right, you could be missing out on tremendous opportunity. Value doesn't equate to wealth unless there is action.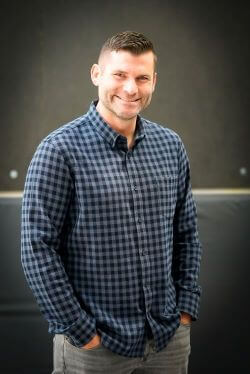 Shane Kidwell, dWell Mortgage

Len Hagen, JD, LLM: As an estate planning attorney, with the experience of 2020 top of mind, I would give two pieces of professional advice to the much younger Len.
The first is to take the time now to plan for the worst, and then live for the best.
When I was younger, planning for the future was not top of mind. Even though planning of any kind is an investment of time and money, it is worth your commitment sooner rather than later. Selecting powers of attorney and creating a trust or will enable you to direct how your assets will be used in the event of incapacity or death, and also to designate the person in charge of carrying out those instructions. When done proactively, planning is a process that will bring peace of mind. On the contrary, when started in reaction to an unexpected event, planning will be stressful and may not be possible (even when needed the most). Unfortunately, I frequently encountered this scenario throughout 2020 with the onset of COVID-19.
The second piece of advice is that the value of your estate is not simply in terms of economic value; it includes human value - your loved ones whom you want to protect.
Like many other young professionals, as a young man, I had more debt than assets. I thought that an estate plan would be a good idea—but only when I had sufficient assets to qualify as an "estate." In my view, an estate meant financial value. I was shortsighted.
An estate includes your loved ones you want to protect if you become incapacitated or pass away. A great example, and definitely something I would have encouraged the much younger Len to consider, is leaving a trust for children. Even a simple children's trust described in a will can be a source of financial security if children are left without their parents. Once the trust is set forth in an executed will, purchase term life insurance and name the children's trust as the beneficiary (if you are married, the trust would be the secondary or contingent beneficiary). When purchased in our 20s, 30s, and 40s, term life insurance can be relatively inexpensive. This combination of the trust and term life insurance will provide financial security for your children, even if you do not have other assets. Also, leaving your estate in good order offers an additional gift to your loved ones, in the form of peace of mind.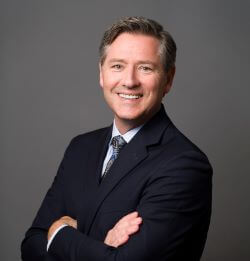 Len Hagen, JD, LLM, Sound Estate Planning, PLLC
Plan Intentionally
Schedule a complimentary, no-pressure phone call with a CWM financial advisor to learn if our breadth of consulting services and purpose-driven approach aligns with your needs.