Cultivating Extraordinary: The 33 CWM Team Fundamentals
At Comprehensive Wealth Management, our goal is not to be good. It is to be extraordinary.

Extraordinary performance comes from extraordinary people. And the foundation for extraordinary people is an extraordinary culture.
Each spring, CWM holds an annual team retreat where we take one to two days to focus on ongoing training and firm culture. This year we had the opportunity to work with David Friedman and his team at CultureWise to really drill down and define the fundamental behaviors that exemplify a CWM team member. The result was a list of 33 "Fundamentals" that define our unique culture; what sets us apart and make us leaders in our field.
Below is just a sampling of the behaviors that characterize our team and drive success within our organization:
Do the right thing, ALWAYS.

Demonstrate an unwavering commitment to doing the right thing in every action you take and in every decision you make, especially when no one's looking. Always tell the truth, no matter the consequences. If you make a mistake, own up to it, apologize, and make it right.

Deliver Legendary Service.

It's all about the experience. With every experience, do the little things, as well as the big things, that surprise people. Make every interaction stand out for its helpfulness. Create the "WOW" factor that turns customers into raving fans. This includes both internal and external customers.

Be Process-Driven.

Create systems and processes that support our ability to perform with consistency. Strong processes are the foundation of organizational effectiveness.

Find a Way.

Take personal responsibility for making things happen. Respond to every situation by looking for how we can do it, rather than explaining why it can't be done. Be resourceful and show initiative. Don't make excuses or wait for others to solve the problem. See issues through to their completion.

Be Relentless About Improvement.

Regularly evaluate the way you/we work to find ways to improve. Don't be satisfied with the status quo. "Because we've always done it that way" is not a reason. Guard against complacency. Find ways to get things done better, faster, and more efficiently.
View the full list of CWM's 33 Team Fundamentals on our Careers page.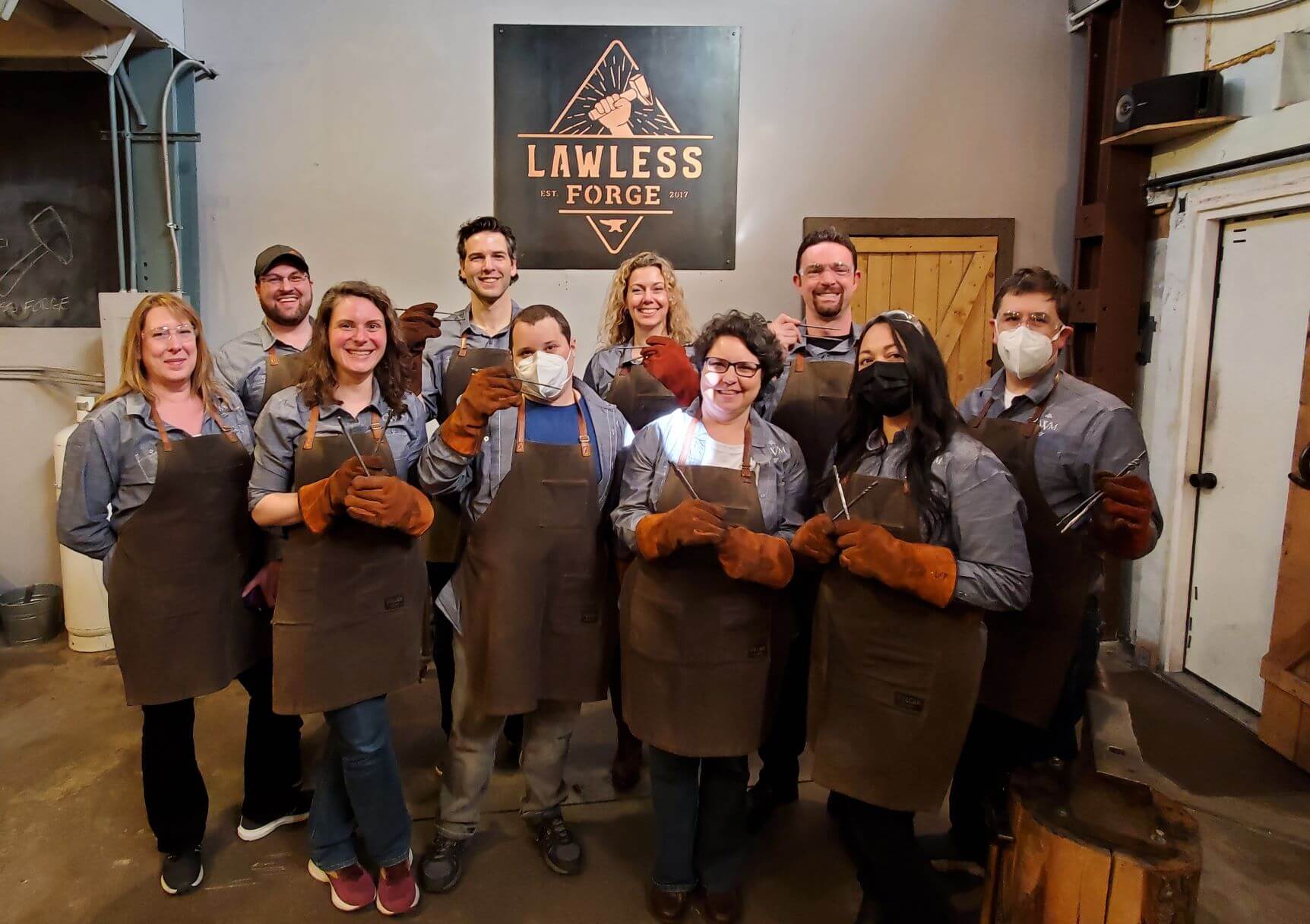 The CWM team blacksmithing at Lawless Forge during our annual retreat in April.
Plan Intentionally
Schedule a complimentary, no-pressure phone call with a CWM financial advisor to learn if our breadth of consulting services and purpose-driven approach aligns with your needs.